A wedding is an auspicious occasion in India, whereas wedding jewellery is a sign of showing this joy by marking the day with the enchanting memory of the beautiful connection between two souls and showering them with the blessing ensuring a safe and happy married life. Hence, to make it more unique and memorable, couples often find it difficult to choose the perfect wedding jewellery even though there are plenty of jewellers out there, as most juggle questions like its uniqueness, quality, and range, making it hard to find the perfect one.
After a quality scan of many bridal jewellery shops in Chandigarh, here we have listed the top 10 best jewellers to ensure to give your D-Day, a perfect dreamy look just as you desire.
Shanti jewellers
By consistently delivering exceptional quality and timeless designs for decades, Shanti Jewellers has become a trusted destination for bridal jewellery in Chandigarh for offering unparalleled elegance and sophistication in the world of jewellery. Their captivating range of gold, diamond, and silver jewellery has established their esteemed reputation among the best jewellers in Chandigarh.
•Address: SCO 42, Sector 21-C, Chandigarh
•Phone number: 099884 06177
PC Jewellers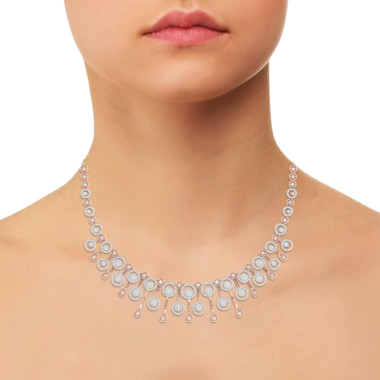 PC Jewellers is the foremost name that comes to mind when one thinks of purchasing bridal jewellery for both men and women. Their extensive collection includes a diverse range of gold and diamond ornaments, featuring some stunning designs that are guaranteed to elevate your wedding ceremony into a truly auspicious occasion. Discover their remarkable assortment of gems and experience the unparalleled beauty they have to offer to give your day a special touch.
•Address: SCF-29, Sector 22-D, Chandigarh
•Phone number: 0172 400 5000
Talwar Jewellers
Talwar Jewellery holds a prominent position as a leading producer and retailer of exquisite handcrafted wedding jewellery and timepieces in India. This family-owned jewellers excels in offering a wide range of solitaires, diamonds, gold, and polki jewellery. You can express your preferences and discover the perfect pieces that fulfil your needs and desires.
•Address: SCF-13, Sector-22D, Chandigarh
•Phone Number: 0172 270 5151
Tanishq Showroom
Tanishq, a renowned brand under the Tata umbrella, offers an extensive range of authentic and stylish bridal jewellery crafted in gold, diamond, silver, and platinum in an affordable range. Furthermore, they present a vast collection of exclusive jewellery options designed specifically for brides to help you find the perfect pair of jewellery to complement your wedding attire.
•Address: SCO 194 and 195, near Ghazal restaurant, Sector 17 C, Chandigarh
•Phone Number: 0172 5024888
Kalyan Jewellers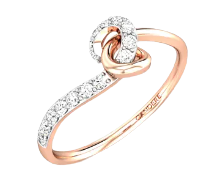 With a widespread presence in major cities in India, they offer a diverse selection of jewellery, whether you are seeking the timeless elegance of gold, the delicate beauty of silver, or the sparkling allure of diamonds, Kalyan Jewellers is sure to fulfil your desires with their remarkable designs.
•Address: S.C.F.28, Sector 22-D, Chandigarh
•Phone Number: 0172 667 1086
Sham Jewellers
Sham Jewellers is a well-known bridal jewellery shop in Chandigarh with the finest gold and diamond jewellery designs that are crafted to perfection with uniqueness in every piece to give you an exotic and fresh look.
•Address: SCO – 170 & 171, Sub. City Center, Sector 34 A, Chandigarh
•Phone Number: 0172 508 9013
PP Jewellers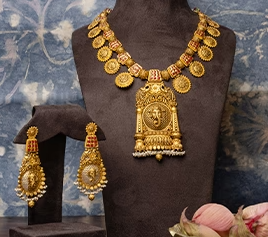 PP Jewellers is a well-known jewellery store in Chandigarh that offers an exquisite collection reflecting your unique style. They specialize in handcrafted designs of gold and diamond bridal jewellery, providing terrific options for your wedding day ornaments.
•Address: SCF 24/25/26, Sector 22-D, Chandigarh
•Phone Number: 077400 06060
Gitanjali Jewellers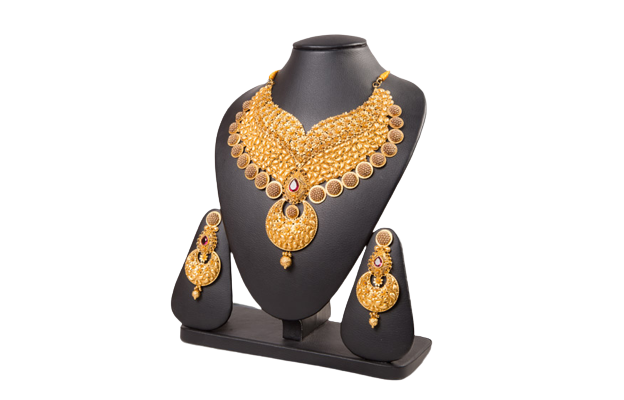 Gitanjali Jewellers' shimmering gold and dazzling diamond jewellery sets enhance the attractiveness of a bride. Their expertise in silver and diamond jewellery has helped many customers choose a perfect jewellery option for their wedding.
•Address: SCF-25, Sector 22-D, Chandigarh, 160022
•Phone Number: 098888 14218
Reliance Jewels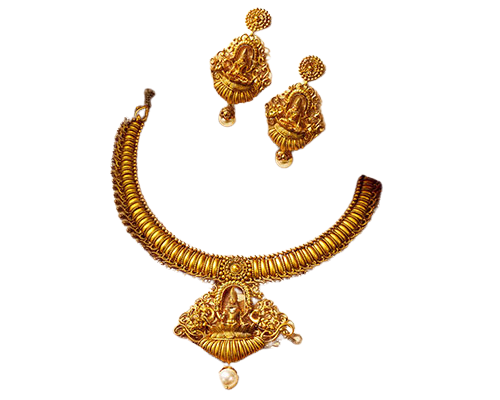 Reliance Jewellers features trendy gold and diamond jewellery designs to improve your bridal style with their gorgeous bridal collection in an accessible price range.
•Address: Reliance Jewels SCO 123-124, Sector 17 C, Chandigarh
•Phone Number: 0172 463 1311
Sunder Jewellers
Sunder Jewellers craftsmen provide a unique collection in addition to classic and modern jewellery styles. Their gold and diamond jewellery line is hallmark verified and comes with a return guarantee. As a result, you may select them without hesitation for your bridal shopping.
•Address: SCO 92 and 93 Inner Market, Sector 35C, Chandigarh
•Phone Number: 0172 261 3902
To conclude: Jewellery is an investment that will last a lifetime, but when it comes to weddings, this jewellery becomes a sign of memory and blessing. So, buying a unique bridal collection is what everyone desires. For this, Shanti jewellers can be your first option to find quality and customisable bridal jewellery in an affordable range, which makes them the best jewellers in Chandigarh.